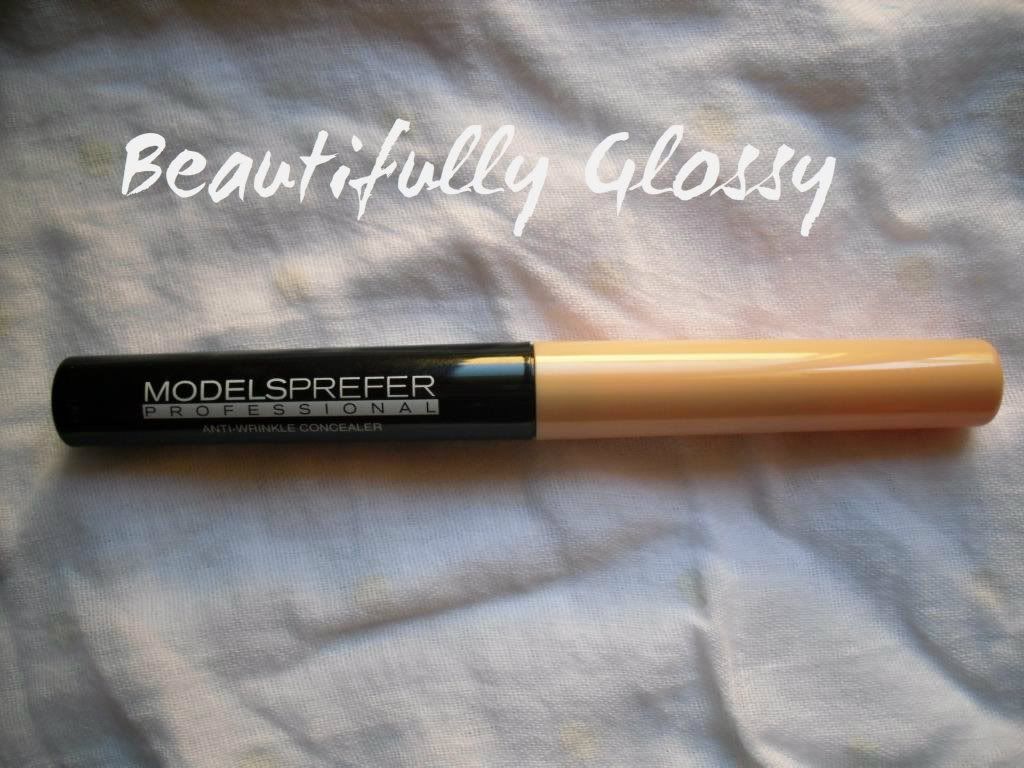 Dark circles are the bane of my life. I had trouble with them before bub arrived when I was getting plenty of sleep, and now that I'm not getting much sleep they are even worse. In my hunt for the perfect concealer I've amassed a huge collection of concealers, I'll have to do a post on them all sometime.
I have some that I really love, such as Bobbi Brown Corrector and Dior Hydrating Concealer, but they are both reasonably pricey.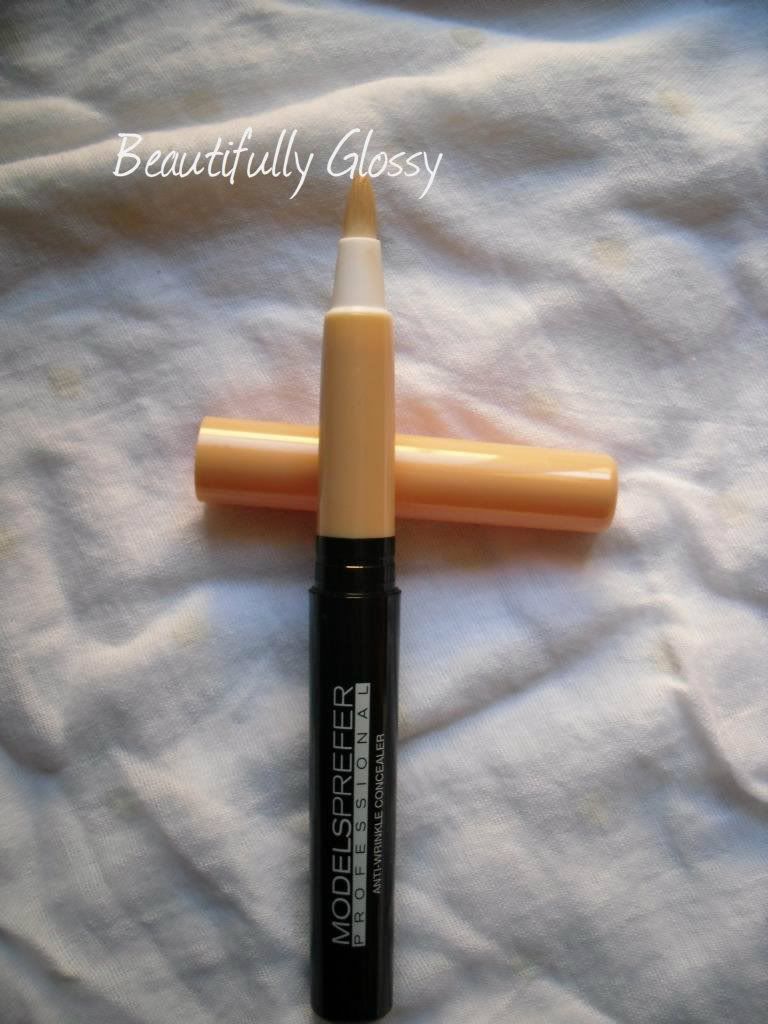 This is my secret, bargain priced weapon! Out of all the concealers that I've used, this is up there with the best of them. It's easily as good as my Bobbi Brown and Dior concealers.
I've been using this daily since I bought it about four months ago and it still hasn't run out. The photo below shows one layer. You can still see my dark circles but they are a lot better than without make-up. For some reason I forgot to take a photo after I'd applied two layers. Two layers totally hides my dark circles.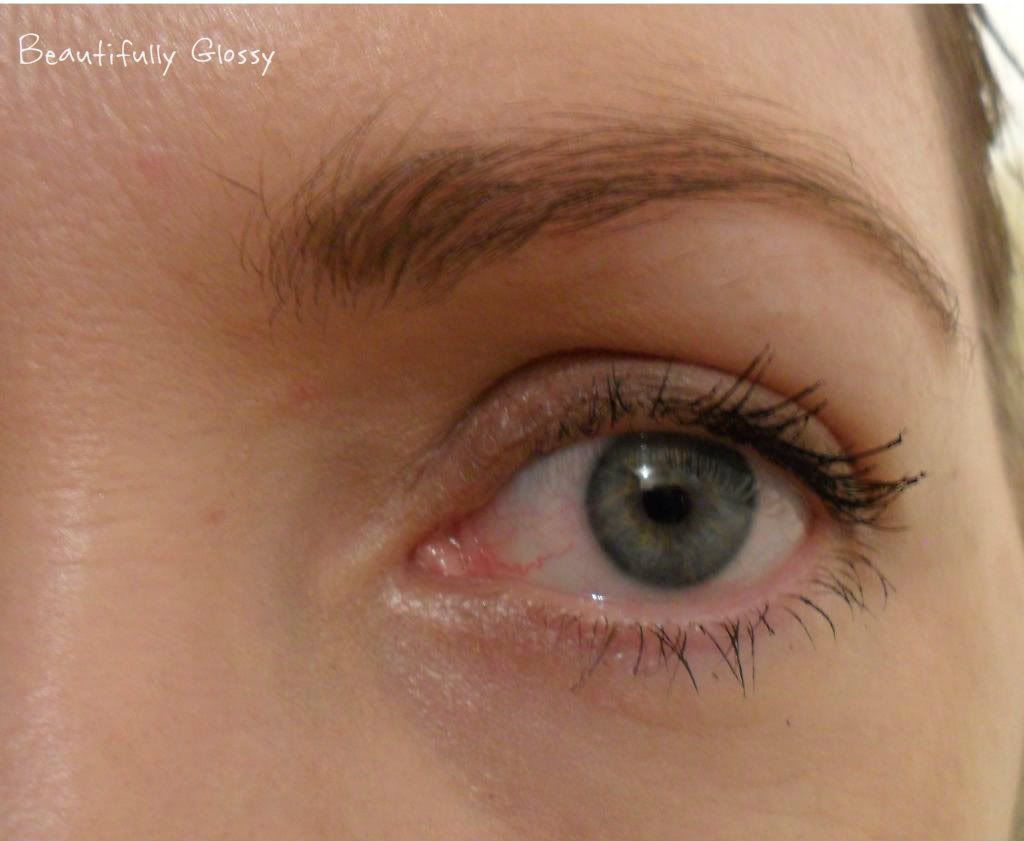 What I really love about this concealer is that it has very minimal creasing. I hate it when a concealer creases, I think lots of creases under my eyes looks just as bad as dark circles do.
As you can see from the photo above, this comes with a brush applicator. You turn the base to get the required amount of concealer out. Unlike other brush concealers I've used, this one can be turned as much or as little as I want, so I can get exactly the right amount of concealer out, without any wastage. I apply the concealer with the brush, let it sit for about a minute and then press it in with my fingers. I then let it sit for another minute and then apply another layer if required. I've found that this concealer doesn't require setting with a powder, however if I'm going to have a long day I do set it with a light layer of powder.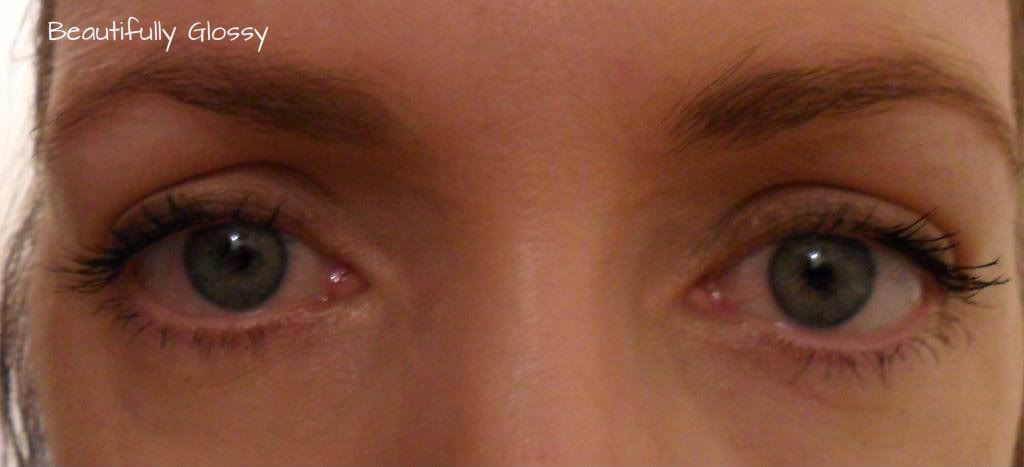 This photo was taken at the end of the day (twelve hours later). As you can see, there is minimal creasing and I still have a fair amount of coverage. I didn't use any powder to set the concealer, when I use powder the coverage is better.
Models Prefer Professional Anti-Wrinkle Concealer Pen is available for the bargain price of $11.99 and can be purchased from
Priceline
. They often have discounts and three for the price of two deals, so keep an eye out for the next sale.